Welcome to:
Sammy Armstrong's Health Fund Website :)

I created this website in an aim to raise money for unexpected costs due to illness & disability:
An Electric Wheelchair:

 The only wheelchair the NHS will give me causes me more pain, fatigue & does not enable me to leave the house.

Bedroom & wetroom: 

I am moving into my late Grans old bedroom which has an en-suit bathroom, it needs work to get it suitable for me to move in & use.

Private healthcare

:

 

I have been back to the my GP, may times, I have visited many hospitals and seen many different medical professionals, it is has become clear after 10 years of life changing suffering that the NHS can not help me any further

.
Why you should help me: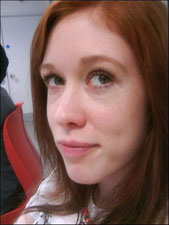 The only thing stopping me move on and living my life is my bad health.
I have been getting more and more ill for 12 years (although I have had mild un-diagnosed problems since childhood) it has become clear the NHS has done all it can.
 I have exhausted all available NHS knowledge, I need specialized private healthcare which offers more treatment options.
Please donate money so I can see doctors who will actually be able to help me.
I am sick of being stuck in bed feeling ill, faint & in pain, only having enough energy to watch television & have the occasional short conversation. I have been basically bed-bound & unable to leave the house unless by stretcher for 4 years, rather than being out enjoying my 20-something year old life.
There is treatment out there, medication I haven't been allowed to try, I just need money to access it, you can help me! 
I have four main diagnosed health problems: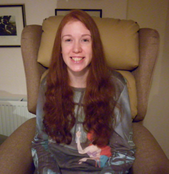 1) Ehlers Danlos Syndrome (hypermobility type III)
2) Autonomic problems (including POTS postural orthostatic tachycardia syndrome)
3) A chronic kidney infection, dysmotility and kidney stones

4) Mast Cell problems (probs MCAD but need investigations & treatment)

Please donate & share this page on all social media... links available in 'social media' tab at the top of the page:)